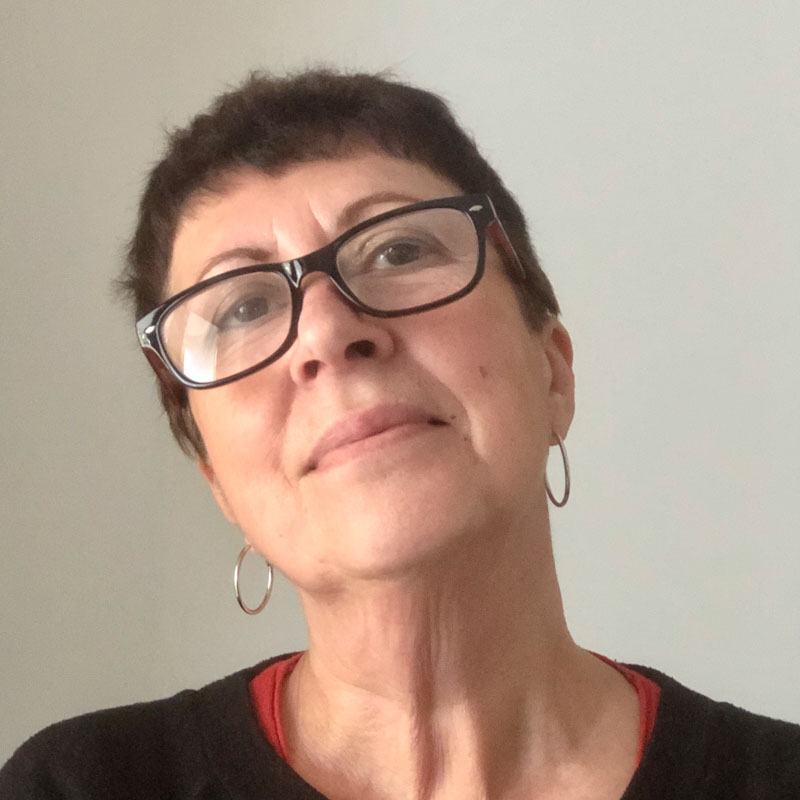 Maria Teresa Cavallar
Member of the ADCI (Italian Art Directors Club)
Member of the Association of Freelance Journalists since 2007
Partner of Work in Progress Plus
Between Parma where I was born, and Trieste where I grew up and now live, Milan is also worthy of a mention.
I was educated there, at the Polytechnic School of Design, where I obtained a diploma in visual design, and then I worked there for over ten years as an art director in the creative departments of various international advertising agencies, where I encountered exceptional people and environments.
Working as a freelancer and consultant in Trieste since 1995, I then went on to become a freelance journalist, collaborating with periodicals and magazines, writing scripts for television programmes, and organising exhibitions and cultural events.
These stages of my life spurred me to run an art direction course at the University of Trieste. Here, I organised "Dai Avrai" ("Give and You'll Receive") for a number of years, a creative contest dedicated to social issues, in order to create and provide vocational training for students.
For the various editions of the contest, I was supported by the following organisations, who provided internship placements to winning students:
ADCI Italian Art Directors Club | UniTS University of Trieste | de Banfield Non-profit Association | Municipality of Trieste | Department for Culture | Department for Equal Opportunities | Department for Promotion and Civil Protection of the Municipality of Trieste
ANLAIDS (National Association for the Fight against AIDS) | Non-profit NGO CBM Italia| ShorTS International Film Festival.
LINKS
https://blog.adci.it/enzo-baldoni/tutti-i-direttori-creativi-del-il-grande-venerdi-di-enzo-edizione-xii/