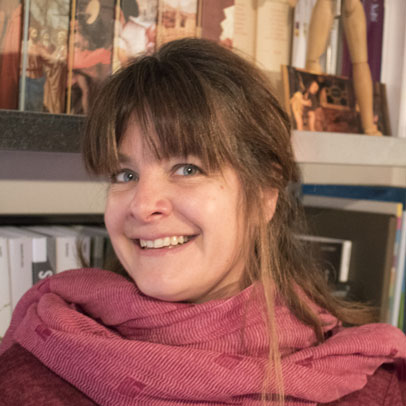 Dunja Jogan
A graphic designer and illustrator, I studied at the ISIA in Urbino, and then specialised in illustration and painting, taking various courses in Germany, England, Austria, and Italy.
I lived in Rome for 8 years, where worked for various graphic design and advertising agencies as a graphic designer and illustrator.
I have illustrated posters and advertising materials for various events for the Municipality of Rome, and has also collaborated with studios in Ferrara, Turin, Milan, and Paris. My illustrations have been published in several books and magazines, across Italy and abroad.
In 2003, I won the "Illustrissimi" competition in Riccione and was featured in its catalogue and exhibition. I started my own business in 2013, and from 2014 until today, I have been selected every year to feature in the Annual of Italian Illustrators.
In 2015, my book "The Elephant on the Tree" was nominated for best book in Slovenia.
In 2019, I won the English Pen Award for her book "Felix After the Rain", which was published in Slovenia, the UK, and the USA.
I have held various solo and group exhibitions in Italy, Slovenia, and Austria.