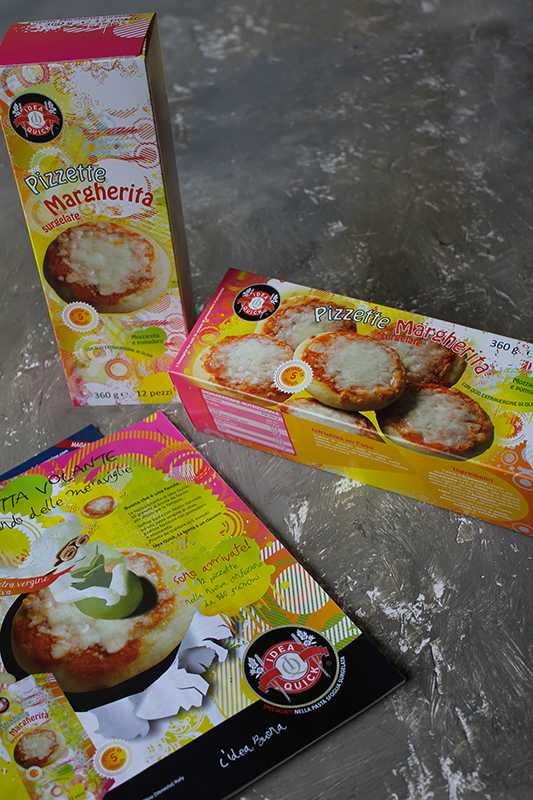 Packaging and Press Campaign
We introduced a queen to the kingdom of puff pastry: the 3D star, Miss Pastasfoglia, features in all of Idea Quick's communications, in every format, finding her way into the consumer's kitchen.
We also created brightly coloured packaging for Mini Pizzas destined for supermarkets.
Press campaigns, packaging and original illustrations.
Art direction: Maria Teresa Cavallar
Illustrations and graphic design: Elena De Giorgi
Graphic design and executive files: Laura Zucca